History
Quickly access your frequently visited websites and history.
The history widget lets you instantly access your most frequently visited websites and your browser history in one convenient location.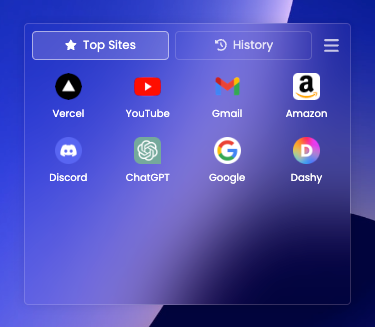 How it works
At the top of the widget there are two buttons, Top Sites and History. Select the tab that you want and Dashy will display your most frequently visited sites or your recently visited sites. Click on a site and be on your way.
If you don't like the grid view, simply click the icon located in the top right corner of the widget to a switch to a vertical view! Click it again to get back to the grid view.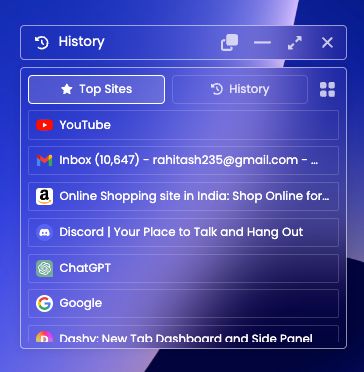 ---
Join the Dashy community and start being more productive with the Dashy Side Panel! Check us out on LinkedIn, Twitter, Youtube, and Instagram. Download the extension HERE!