Widgets
Clock
A visually customizable clock for your DashyApp.com dashboard.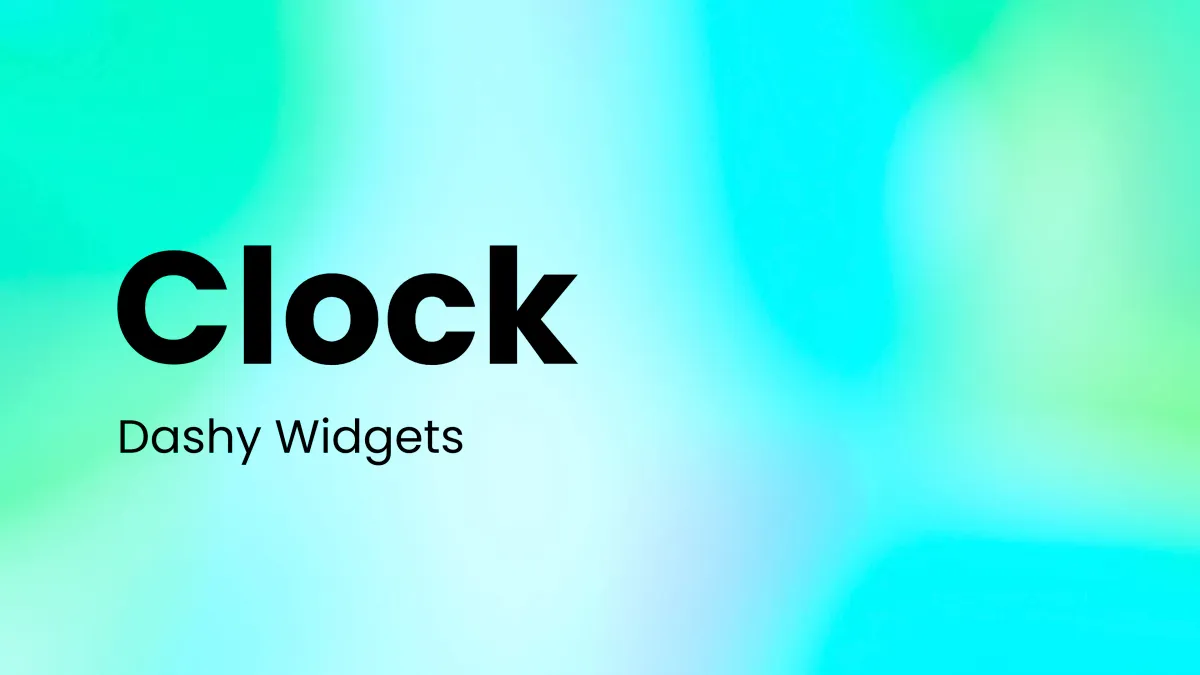 The Dashy Clock widget can be placed onto your dashboard to show the time in whatever format you prefer.
---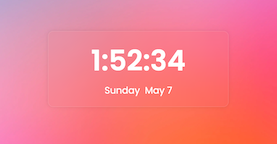 How does the Dashy Clock widget work?
At first glance you might think that this widget is just a clock. While yes it is a clock, it is also a few other clocks. If you expand the widget you will see options to swap between a digital and analog style, add AM/PM, turn on a 24 hour style, or even show the day and date. So go ahead and keep track of the day in the way that suits you best.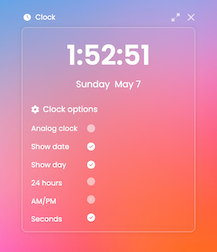 ---
Join the Dashy community at DashyApp.com and interact with the team on LinkedIn, Twitter, YouTube, and Instagram.