Widgets
Feedback
Provide feedback to the team at DashyApp.com through the Feedback widget.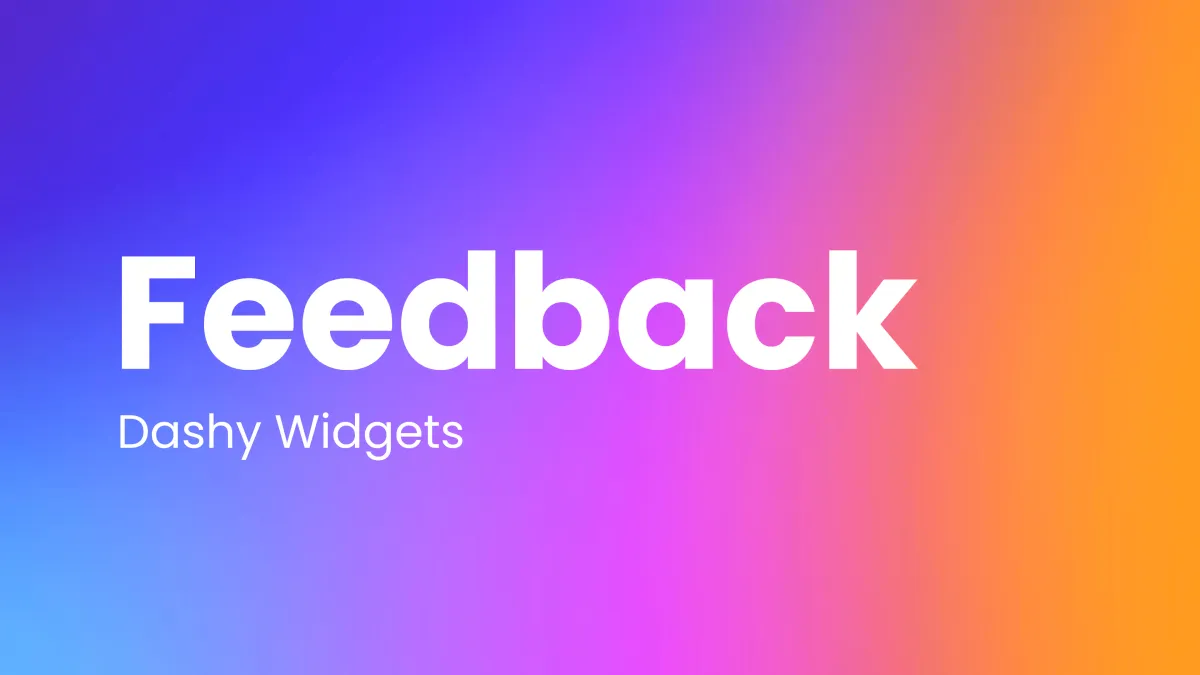 Give your feedback to the Dashy team by using the Feedback Dashy widget.
---
How does the Feedback Dashy widget work?
Loaded with features, this widget gives users the opportunity to not only provide feedback to the Dashy team, but also report a bug, or get real spicy by choosing the "other" option before you submit. You are able to add a screenshot or video clip of any issue you are encountering by dropping files into the widget.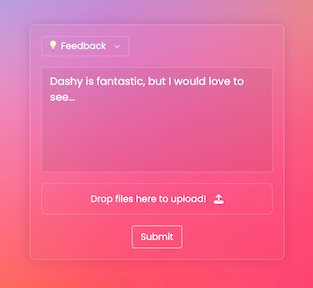 Your feedback is incredibly important to us, so please help us improve in whatever way we can. If you run into any bugs, please include as much detail as possible when it is encountered. Thank you for being a part of the Dashy experience!
---
Join the Dashy community at DashyApp.com and interact with the team on LinkedIn, Twitter, YouTube, and Instagram.