How to
How-To: Import Custom News and Podcasts into Dashy Widgets
Use RSS feed URLs to import you favorite media outlets and podcasts into Dashy widgets.
Intro:
The News and Podcasts Dashy widgets offer a growing library of content to choose from, but you may want to add in outlets and content creators that we don't currently offer. Fear not, we have added the ability to add your own favorites by utilizing RSS feeds. Let's take a look at how you can use these feeds to further enhance your Dashy widget experience.
Finding RSS Feeds:
The first step is finding the RSS Feed for the outlet or podcast you wish to add. It should be noted that some outlets and podcasts are exclusive and don't offer these feeds, but many do offer them publicly.
Use the search engine of your choice, and search for the source you're looking for. For example, let's say you are a diehard LA Lakers fan. You can search "Los Angeles Lakers RSS Feed." I quickly found the LA Times RSS feeds, navigated to their Lakers' coverage, and clicked on the feed. It will look something like this: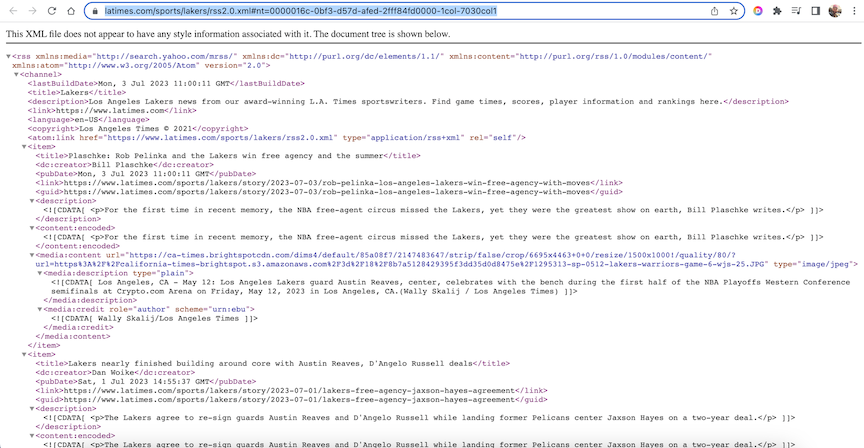 Importing the RSS Feed:
Now that you have found their feed, copy the entire URL and navigate back to DashApp.com. Open the News widget, click "Add Source," paste the URL in the box and press "Validate," then press "Add Source" once it has loaded. Presto! You've added the LA Times Laker coverage to your News widget!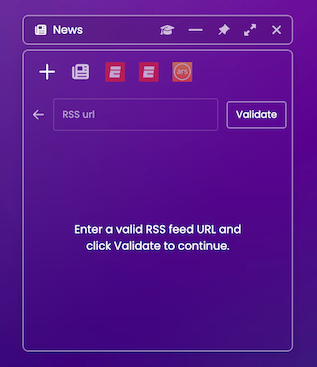 Simplified Importing Instructions:
Search for the RSS feed of the media outlet or podcast of your choice.
Navigate to the feed itself.
Copy the URL.
Open the News or Podcast widget.
Press "Add Source" or "Add Podcast."
Paste the URL into the box.
Press "Validate."
Press "Add Source" at the bottom of the widget.
Enjoy your coverage!
Conclusion:
Now that you have added your preferred outlets and podcasts you can enjoy them from your own custom homepage and dashboard. They will constantly update to provide you with the latest news and content, so you will be able to access the information you care about with ease.
---
Join the Dashy community at DashyApp.com and interact with us on LinkedIn, Twitter, YouTube, and Instagram.