How to
Importing Bookmarks
Learn how to import your own bookmarks into the Bookmarks widget in your Dashy.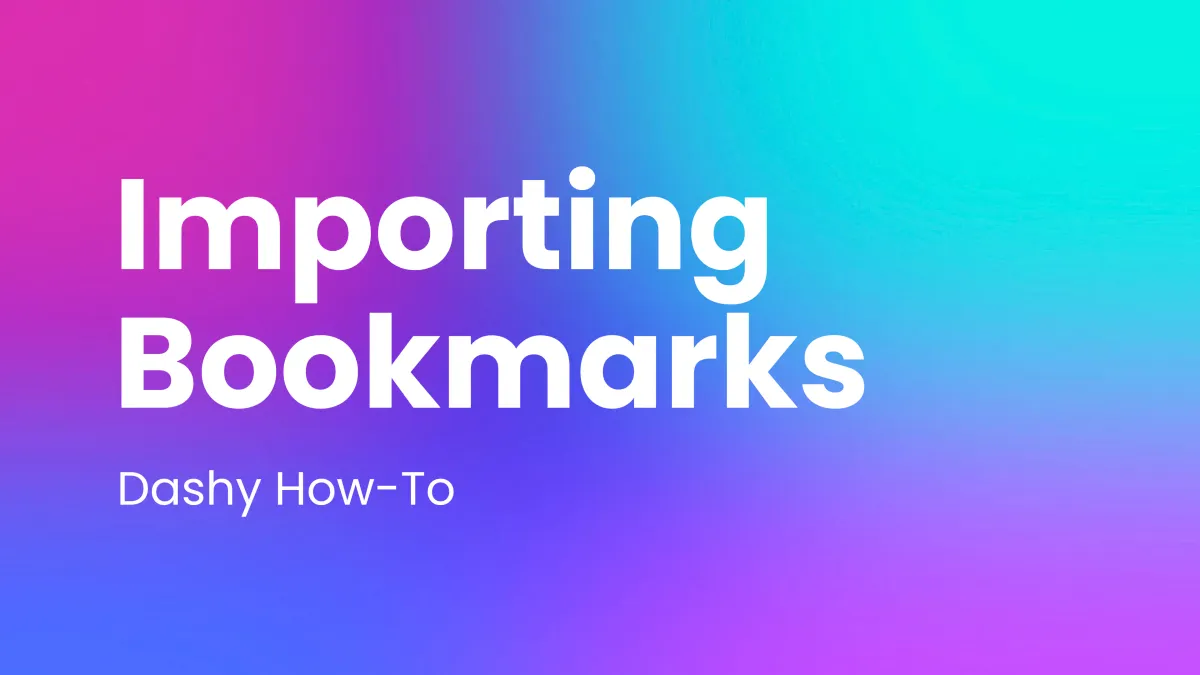 The following instructions will help you easily import your internet browser bookmarks into the Bookmarks widget within Dashy. Don't forget to check out the Bookmarks academy page to learn all about the widget.
Chrome Instructions
Within Chrome, click the More icon ⋮
Select Bookmarks > Bookmarks Manager
At the top right, click ⋮ and select Export Bookmarks
Click here for a full breakdown from Google Chrome
Firefox Instructions
Within Firefox, click the 3-bar menu at the top right
Select Bookmarks > Manage Bookmarks
Click the Import and Backup button⇅ at the top of the Library
Click Export Bookmarks to HTML...
Click here for a full breakdown from Mozilla Firefox
Safari Instructions
Within Safari, click File
Click Export Bookmarks...
You do not need a full breakdown
Importing to Dashy
Click the Import icon at the bottom right of the Bookmarks widget
Drag your saved .HTML file to the dropbox of the widget to import OR click the dropbox and select your saved .HTML to import
Once imported, click and drag the bookmarks to organize them in the widget
Right click and delete any bookmarks you don't need
---
Join the Dashy community at DashyApp.com and interact with us on LinkedIn, Twitter, YouTube, and Instagram.