Widgets
Notes
Use the Notes widget to write down thoughts and ideas. Add a title and color. Pin notes and search through old ones.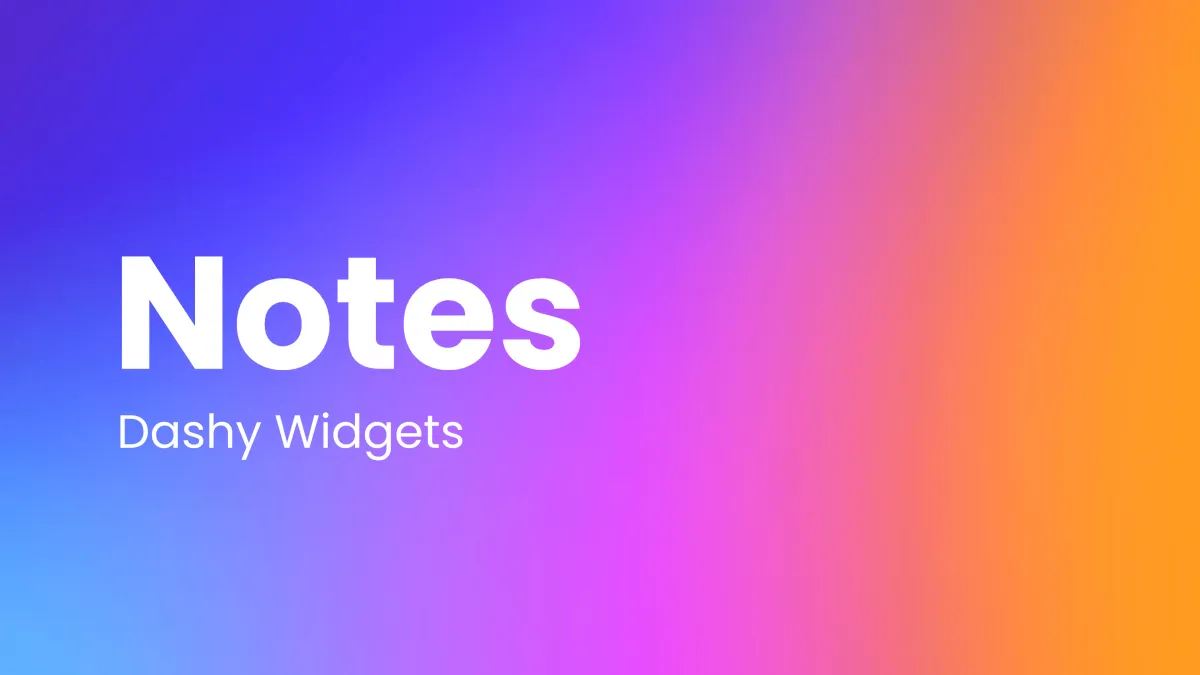 The Notes Dashy widget works just like the notes apps you are used to on your phone. Make a title, write your note, color coordinate notes, or pin notes to the top.
---
How do I use the Dashy Notes widget?
We all have thoughts and ideas, some better than others, and sometimes we need somewhere to write those thoughts down. Notes is a simple widget that does its job perfectly. Write a title, jot down what you need to remember or come back to, and there ya go. Complete with a search bar to find specific notes, the ability to add attachments to notes, a color wheel to change each note's background color, and the ability to pin a note to the top of the widget by pressing the star icon. If you can't figure things out from there, your ideas probably aren't worth writing down anyway.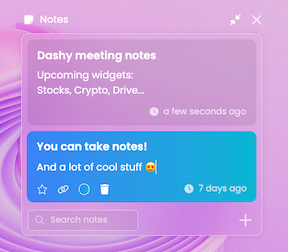 So crack out the Notes widget and never forget what is important to you again!
---
Join the Dashy community at DashyApp.com and interact with the team on LinkedIn, Twitter, YouTube, and Instagram.