Widgets
Timer
A simple widget that allows you to set a timer and label what it is for. Keep a history of previous timers and reuse them.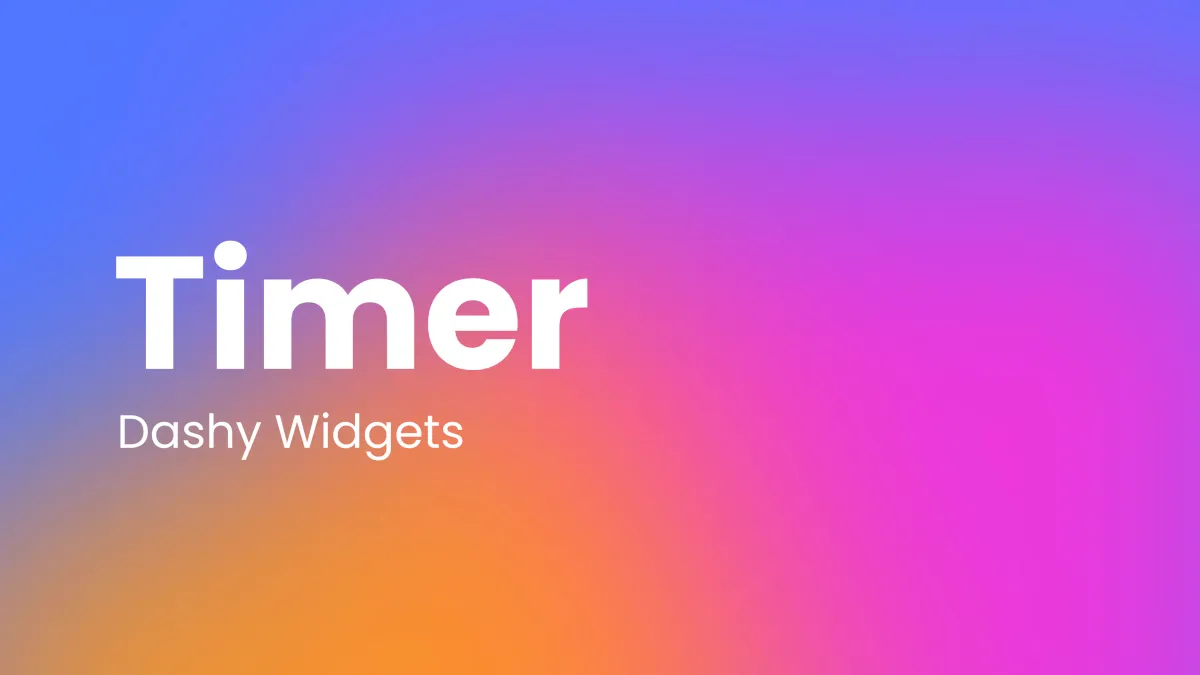 The Timer Dashy widget lets you set a labeled timer with an alert that can be toggled on or off.
---
How does the Timer Dashy widget work?
Tired of forgetting to take your pizza out of the oven until your fire alarm goes off? Try out the Timer widget. You can adjust how long your timer will be set for by clicking the time and either typing in the numbers, or using the arrow keys to adjust to your liking. You can label what the timer is for, and also adjust the tone for timer completion using the drop down menu at the bottom of the widget. Once you're ready to go, press the Start Timer button and the widget will count down at an alarmingly consistent rate. Your mind will be at ease knowing you'll actually be able to eat that cheesy pie this time. (Pizza not included with widget.)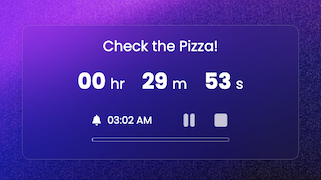 ---
Join the Dashy community at DashyApp.com and interact with the team on LinkedIn, Twitter, YouTube, and Instagram.