Widgets
Wallpaper
Customize your dashboard with thousands of available wallpaper options, or import up to 200 images of your own!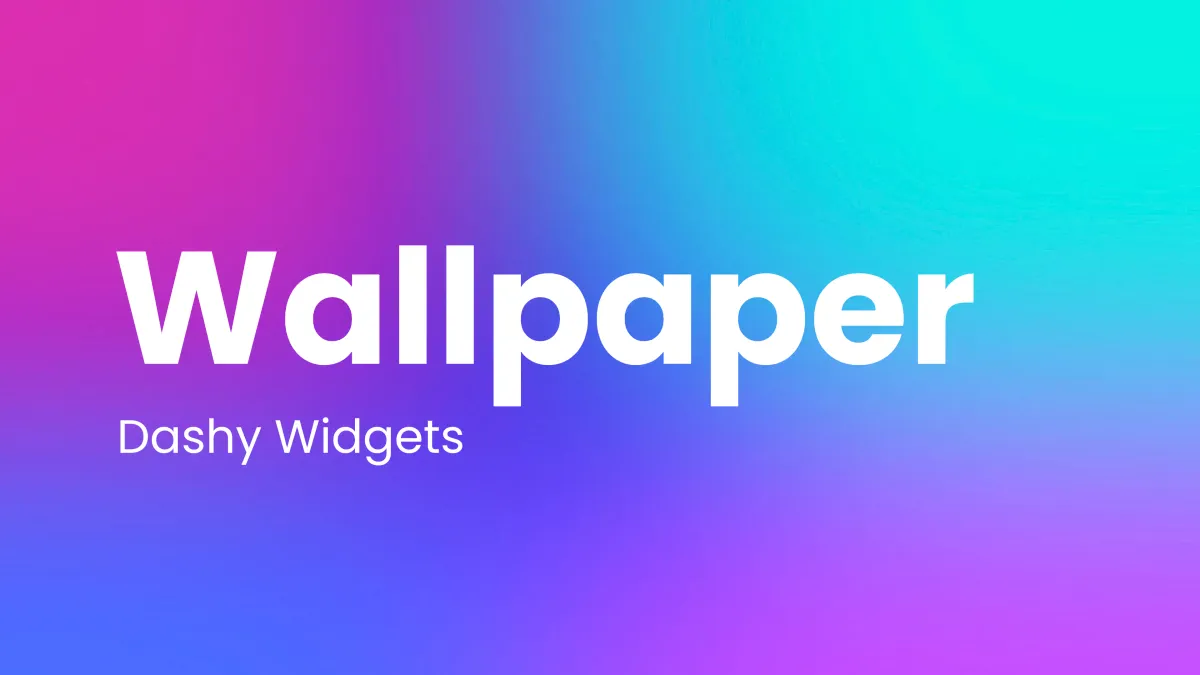 The Wallpaper Dashy widget allows you to customize the background of your Dashy.
---
How does the Wallpaper Dashy widget work?
Browse through the large variety of themes and select the ones that tickle your fancy. You can add your own photos by utilizing the Collections feature in the expanded widget. Maybe pick a nice serene landscape to help keep you calm and focused. Perhaps you need to get those creative juices flowing and might opt for something abstract. Or you may just choose those cute pictures of your dog.
Through the widget, you are able to cycle through the numerous different backgrounds of the themes you selected. You are also able to set up periodic shuffling of the background through a drop down menu to keep things as fresh as the produce department at Whole Foods.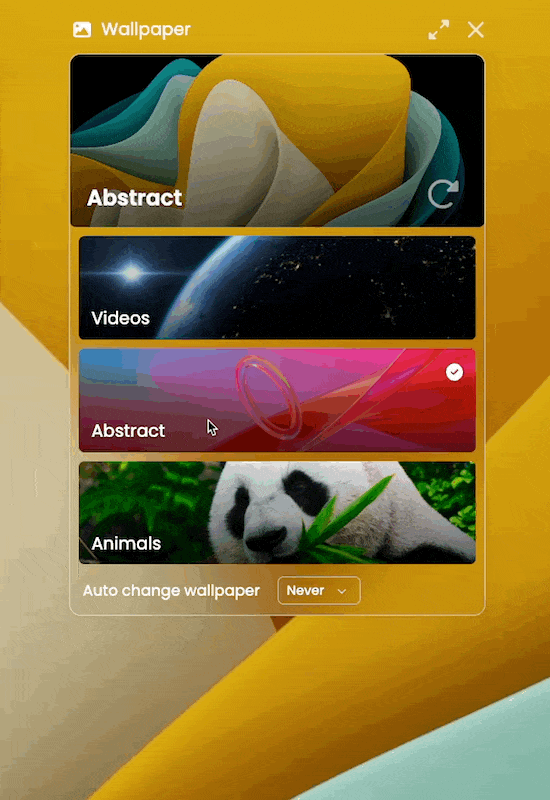 ---
Join the Dashy community at DashyApp.com and interact with the team on LinkedIn, Twitter, YouTube, and Instagram.