World Clock
Compare times throughout the world with the World Clock widget. Keep track of where and when your team is.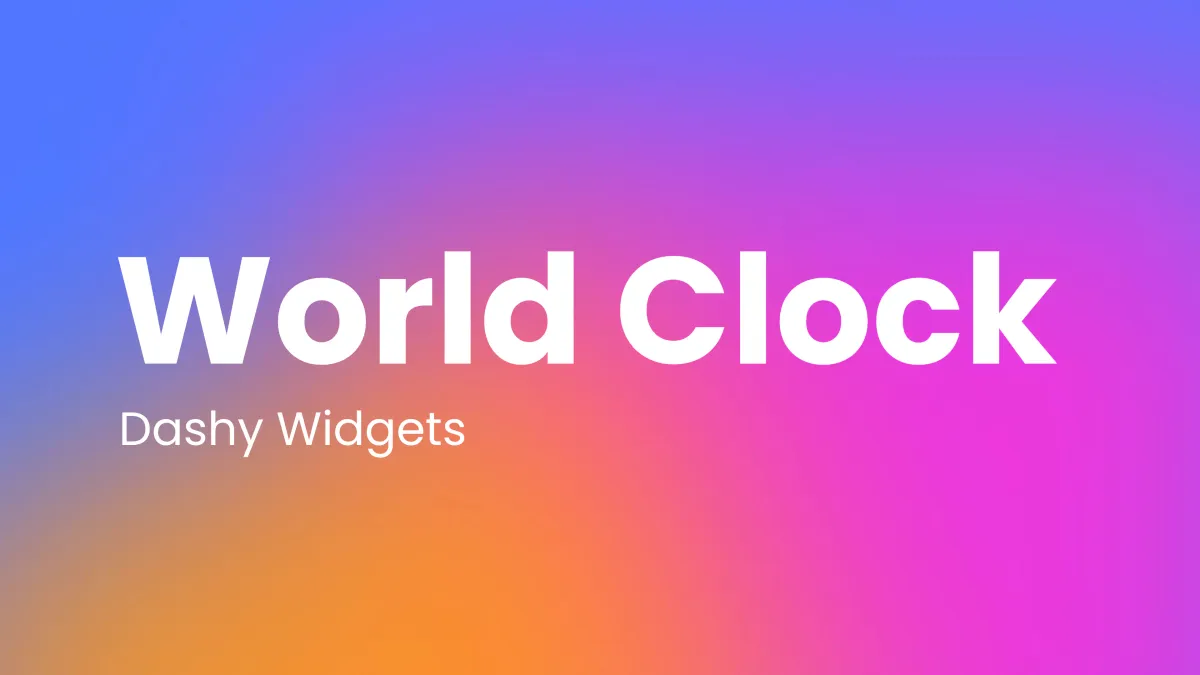 Keep track of what time it is across the globe with the World Clock Dashy widget.
---
How does the World Clock Dashy widget work?
Over the last decade the world has drastically evolved. What was once a brick and mortar office of employees is now an international team that spans continents. LAN parties have transformed into massive multiplayer online games. Tools such as Zoom, Discord, and Slack have helped connect team members and make remote work feasible and efficient, and the World Clock widget serves as an additional gadget to help organize and keep track of where, or when, your team is.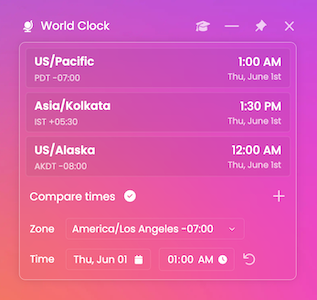 Clicking the plus icon in the widget allows you to search continents, cities, or specific time zones and pin them to the widget so you can quickly reference the time across the globe. You are also able to check "compare times" to help find a time that works for your intercontinental World of Warcraft guild's next raid. Add your stock time zone, select your date and time, and instantly view what time that would be for each of your pinned time zones. Organizing meetings for your team has never been easier!
---
Join the Dashy community at DashyApp.com and interact with us on LinkedIn, Twitter, YouTube, and Instagram.