Widgets
Bookmarks
Turn your bookmarks toolbar into a widget for your dashboard. Create folders, open all sites, and more!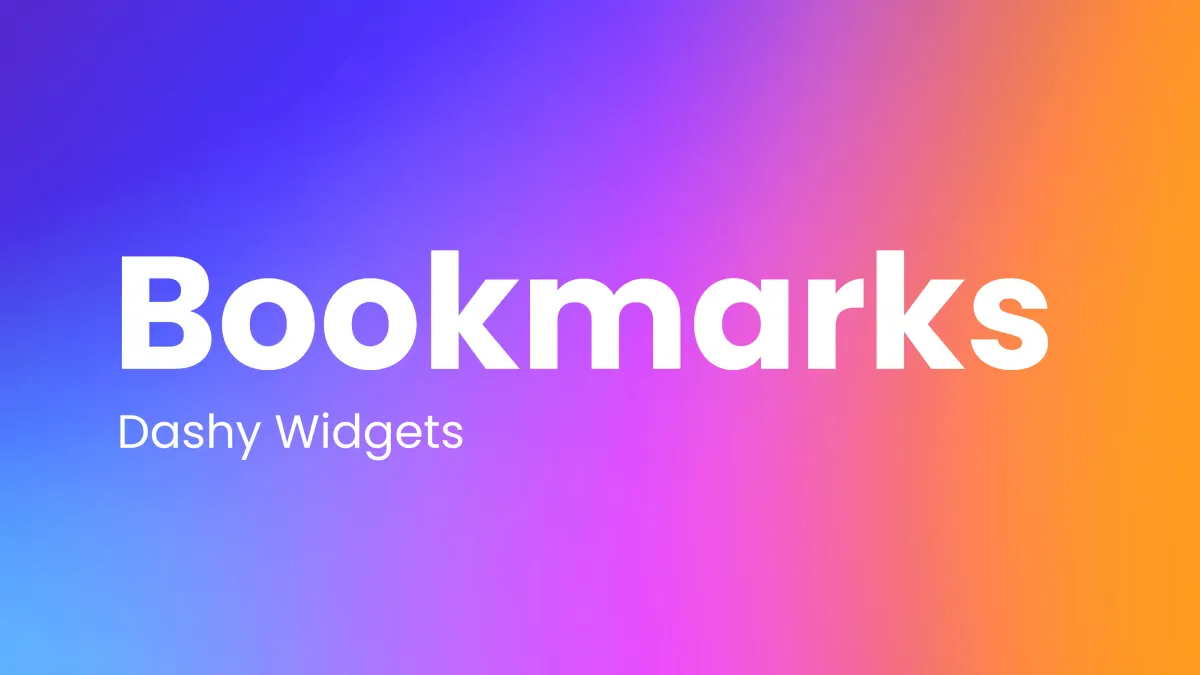 The Bookmarks Dashy widget lets you place all of your links into a small space with icons you can see at a glance. Create folders inside the widget to organize your links.
---
How does the Bookmarks Dashy widget work?
When we are online we have important places to be, and we gotta get there fast. Along with the hotspots found in the Settings widget, there is now the Bookmarks widget to help you traverse the endless abyss that is the internet. You are able to type in or paste any website and quickly add the shortcut to the widget, making your Dashy an even more interconnected hub for your time spent in cyberspace.
For those with a lot of bookmarks that need some more organizing, you can easily create a nameable folder by clicking the icon at the bottom of the widget. You are able to right click a folder and select "open all sites" for quick access. Click and drag a saved bookmark or folder to rearrange your saved locations. Right click and select delete on any icons you no longer need.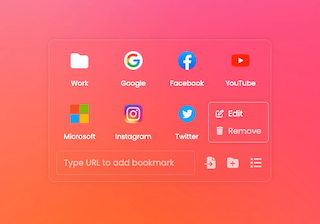 The widget can be toggled to have a grid view, or a list view. When in list view the delete icon will appear to the right of the link when hovered over.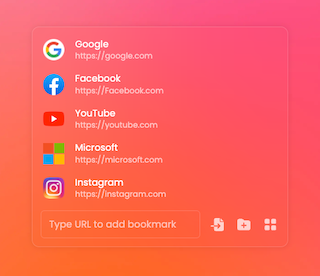 Users are also able to import the bookmarks already saved in their browsers by using the import icon at the lower right of the widget. Hovering over the icon will give a brief guide on how to easily import your bookmarks. For a full guide, check out the Importing Bookmarks academy page.
---
Join the Dashy community at DashyApp.com and interact with us on LinkedIn, Twitter, YouTube, and Instagram.